Write An
Evolutionary
Self Help Book
12-Week Home Study Program for Authors
from Best-Selling Author, Sasha Allenby
You know you have a book in you and you've heard a calling to take your message out to the wider world, but you recognize yourself in some of the following challenges:
I procrastinate or don't know where to start.

I haven't found my voice as a writer yet.

I'm not sure how to structure my work into a book.
I don't know how to create a finished product.

The publishing industry feels like a minefield to me.

I don't know how to market my book or sell multiple copies.
You'll learn how to shape your idea into an evolutionary self-help book that you are proud to put your name to. 

You'll discover all the secrets that Sasha uses to write best-selling books for her high-profile clients, including how to:
Expertly craft your message so it connects with your audience.
Skillfully add tools and techniques that make your work unique to you.
Ensure your style, genre and tone supports the message you are sharing.
Market your book with integrity and success.
It's one of the best lifelong investments I have ever made. If you've ever thought about writing a book, this program will transform that thought into being.

Wendy Fry Relationship Coach, pictured launching her first book, Find You, Find Love
I'd have paid $15,000 alone just for the part of the program where I learned how to relax, trust in my message, and fall deeply in love with my book and the process of writing it.

Jerome Braggs Motivational Speaker and Author of the forthcoming book, I Am Enough
Your Investment: Only $299
You pay just $299 for the full, 12-week online program, (it would cost up to 50 times more than that for Sasha to write your book for you!). Included in your investment are the following bonuses:
A ten part pre-recorded webinar series on: creating videos, building your website, delivering webinars and creating products that compliment your book (previously on sale at $595)
A six part pre-recorded webinar series that will help you experience more consciousness as a writer (previously on sale at $99)
10 exclusive, pre-recorded interviews with leading authors and publishers in the field so that you can learn from the best.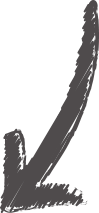 [membership_order_button gateway="paypal" level="1" click_product_type="recurring" click_rebill="1-M" one_time_clickbank="1-M" want_to_charge="299.00" one_time_auth="1-L-BN" page_style="paypal" want_to_charge_cc="0.01" one_time_cc="1-M-1" currency_cc="USD" one_time="1-M" description="Write An Evolutionary Self-Help Book" currency_new="USD" click_f="auto" ccaps=""][/membership_order_button]